This website is supported in seven languages
About Sapporo Language Center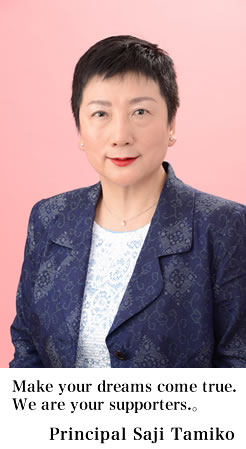 A Greeting from the Principal
In a survey taken in Asia, Hokkaido was the most desired prefecture of Japan to visit. Surrounded by beautiful nature, Sapporo is the center of Hokkaido and its politics, economy, and culture. About 30% of Hokkaido's population resides in Sapporo, and it is considered to be "the number one city that Japanese people would like to live in".
Sapporo is fascinating not just for its nature, but also as the origin for many kinds of music, fashion, food, sports, culture, and trends. Sapporo is a lively city full of nature and culture. There are various cultural facilities, 22 universities and junior colleges, and many vocational schools. The educational institutions actively accept exchange students.
Compared to Tokyo, the prices in Sapporo are cheaper, and it is a comfortable city to live in. The subway, underground walkways and shopping centers (which are indispensable to this northern land) allow you to enjoy winter even without a coat.
Sapporo Language Center is located in the city center next to Nakajima Park, where people love to go to relax. Each summer the PMF music festival is held in the nearby concert hall, 'Kitara', where young musicians from around the world gather. In winter, you can enjoy cross-country skiing in the park.
Sapporo is an ideal place to learn more about Japan, and Sapporo Language Center is the ideal school to learn Japanese. Wonderful teachers are waiting for you. Please take action and make your dreams come true. We are your supporters.
Principal Tamiko Saji
About our parent company: Career Bank Co., Ltd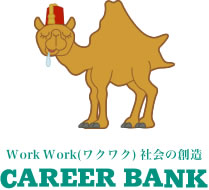 Career Bank is Hokkaido's oldest and largest recruiting agency.
It was established in 1987, and from 2001 it has been listed on the stock exchange.
It has supported many foreign nationals with employment in Japan.
From 2016, the "Employment Support Program for Foreign Students" has been entrusted by the Ministry of Health, Labor and Welfare. Career Bank is working hard to support foreign nationals with employment in Japan.
Career Bank Official Site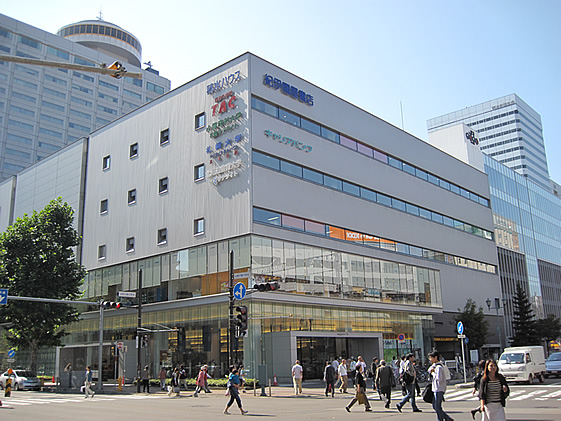 Hokkaido's Charms
About Hokkaido
Hokkaido is the northernmost island of Japan, with magnificent and beautiful nature that can be enjoyed throughout all four seasons.
With the World Heritage site Shiretoko, prominent ski resorts in Niseko, and the famous lavender fields in Furano, people from all over the world come to see the many charms of Hokkaido.
The Hokkaido people are very kind and polite, and with the low prices of commodities, it is a comfortable place to live in Japan.

About Sapporo
Sapporo, with its population of 1,950,000 people, is a fusion of nature and city life, and is the 5th largest city in Japan.
Sapporo is the business center of Hokkaido and is surrounded by great nature, bringing many tourists to visit this city every year.
It is famous for the Sapporo Snow Festival that is held each winter.
The Snow Festival is held in Odori Park, where many events are held all throughout the year.
Sapporo has been voted the number one "City in Japan you want to live in".
Contact form
About Our Course
Types of Courses
You can choose a course up to 2 years from the courses listed below.
(Admission periods: April, July, October, January)
Study period
2 years
1 year 9 months
1 year 6 months
1 year 3 months
Enrollment
April
July
October
January
Requirements for application
Must have graduated from high school (or higher) overseas
(Must have completed at least 12 years of education)
Selection method
Document screening, interview
Status of residence
Student
※If you want to study for less than one year, please contact our school.
Attainable Goals of Each Course
Whether you are a beginner or at an advanced level, we will help you to set goals and aim for the level of Japanese that will be needed for further education or job hunting.
Level
Objectives
Teaching materials
Beginner
(up to 320 hours)
To learn basic grammar and develop speaking skills necessary for everyday communication.
"Shin Bunka for beginners","Tanoshiku kikou"
Lower intermediate
(up to 550 hours)
To learn further vocabulary and grammar needed to advance to the intermediate level.
"Chuukyuu e Ikou"
Intermediate
(up to 1010 hours)
To prepare for JLPT N2.
"Tema-betsu Chukyu Kara Manabu Nihongo"
Upper intermediate
(up to 1350 hours)
To prepare for JLPT N1.
Study materials for JLPT
Advanced
(up to 1600 hours)
To acquire the skills needed to successfully pass the university entrance exam or to find a job.
"Tema-betsu Jyokyu De Manabu Nihongo"
Fees
Course
duration
2 years
(April admission)
1 year and 9 months
(July admission)
1 year and 6 months
(October admission)
1 year and 3 months
(January admission)
Application fee
30,600
30,600
30,600
30,600
Entrance fee
66,000
66,000
66,000
66,000
Tuition fee
1,254,000
1,097,300
940,500
783,800
Textbooks
44,000
38,500
33,000
27,500
Total
1,394,600
1,232,400
1,070,100
907,900
(10% consumption tax included)
Unit: Yen
※Tuition can be paid in six-month installments.
Please contact us for more information.
Contact form
School Life & Support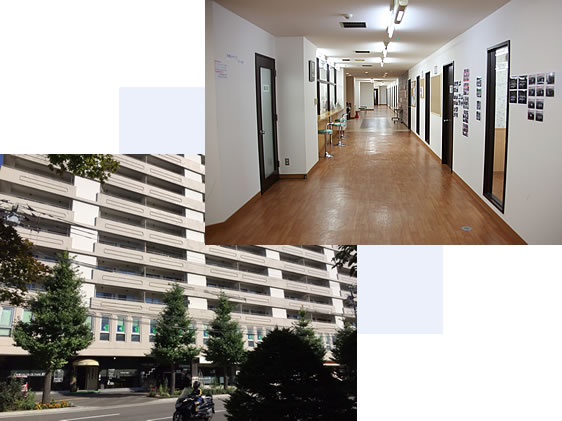 Sapporo Language Center is located in the center of Sapporo city and is very convenient for commuting.
The school is surrounded by nature and is located near Nakajima Park, making it a quiet and calm environment.
For those students who desire to be admitted into university or graduate school in Japan, or wish to find employment in Japan, we offer an excellent education facility for learning Japanese.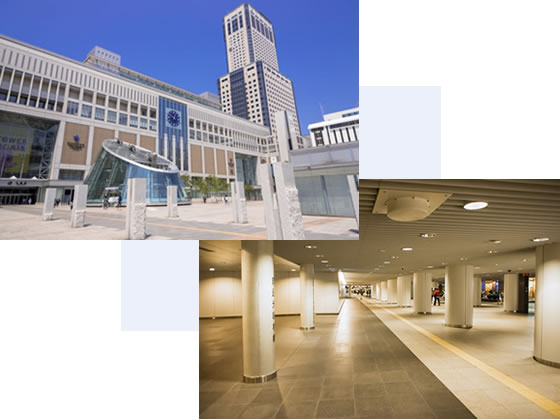 Living Expenses
Sapporo is very affordable with low price living expenses.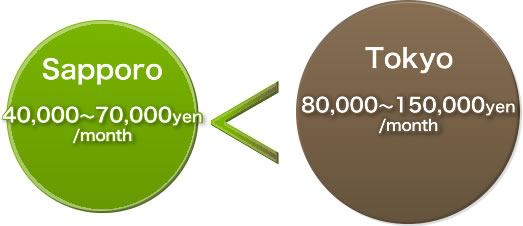 ※Rent, food expenses, and utility costs are included.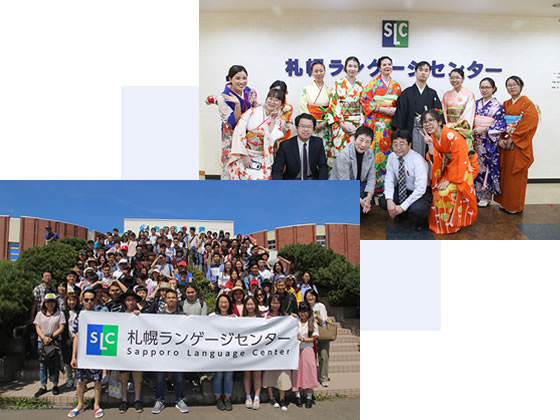 Extracurricular Activities
Other than lessons, we have programs prepared for you to be able to experience more of the Japanese culture and fully enjoy Hokkaido. In the summer time, the whole school will go on a field trip, and various extracurricular activities are in store for each class. Please enjoy Japan and have many new experiences while you are here.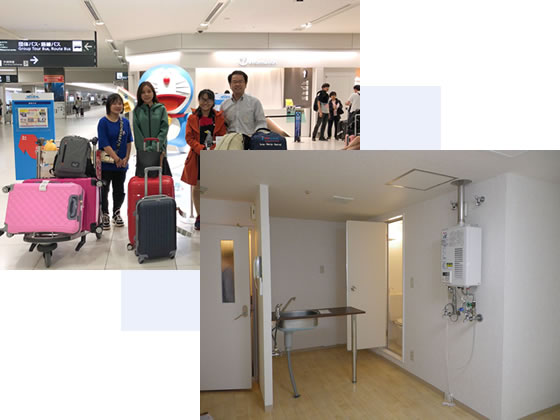 Extensive student support
Our school provides a free pick-up when you enter the country, and assists in resident registration procedures after arriving.
We also offer support for finding student apartments, as well as the move-in procedures.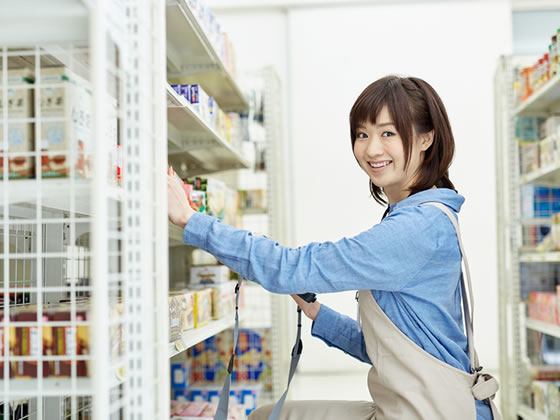 Part-time job Introduction
Our parent company, Career Bank, is the largest recruitment company in Hokkaido.
We can introduce you to various jobs according to your language level.
Sapporo's hourly wage varies from 889 yen to 1,200 yen, depending on your Japanese language skills.
Possible jobs:
●

Customer service, sales, and interpretation at duty free shops.

●

Customer service and kitchen work in restaurants.

●

Customer service, cleaning staff in hotels.

●

Light factory work.
※Working 28 hours a week, you can earn from 90,000 yen to 100,000 yen a month.
Employment Support
We will not only introduce students to part-time jobs, but we will also support you in finding employment after graduating.
We provide career guidance such as job-hunting seminars, help with writing entry sheets and resumes, information on job-fairs, and interview practice.
We can also introduce employment opportunities and short-term company internships.
Enrollment Guide
For the admission procedure, our professional staff is here to help, so please don't worry.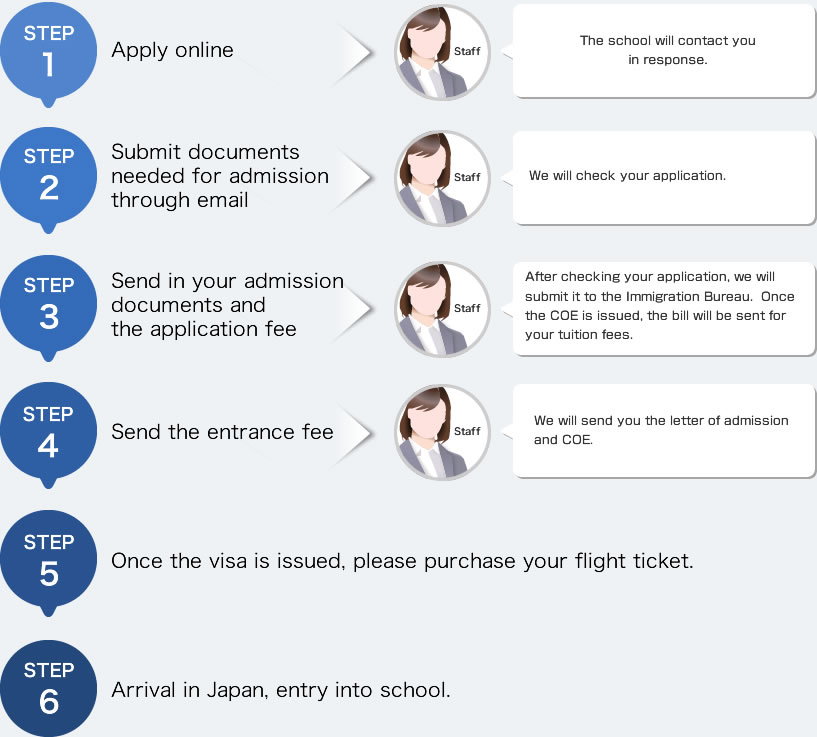 Schedule
Schedule
April term
July term
October term
January term
Step 1
Application deadline
Previous October
January
April
Previous July
Step 2
Submit visa application to immigration
The examination of the visa applications takes about two months.
Step 3
Immigration announces visa application results
February
May
August
Previous November
Step 4
Payment of tuition fee
March
June
September
Previous December
Step 5
Visa application
Apply for a visa in your home country
Step 6
Arrival in Japan
April
July
October
January
Documents to be submitted
No.
Document
Remarks
1
Application for admission
Please fill out our school's application form on your computer.
2
Photo (color)
3cm x 4cm, 7 photos (taken within the last 3 months). Please write your name on the back.
3
Purpose of study
Please describe in detail your goal in learning Japanese and your plan after completing the course (Japanese translation is required).
4
Graduation certificate from the last school you graduated from
Original diploma
For vocational school graduates, please submit a copy of your high school diploma as well.
5
Academic transcript
Please submit the full transcript as issued by your most recent school.
6
Passport copy (only for those who have one)
Please submit a copy of the page with your photo, and all pages with visa and entry/departure stamps.
7
Japanese language learning certificate
Certificate issued by a Japanese language education institution (including enrollment period, number of hours studied, attendance record, teaching materials used, etc.). Alternatively, an official test certificate (level N5 or higher) proving your Japanese language ability.
8
Statement of financial support
A Japanese translation is required for the sections "Reason for bearing the applicant's expenses" and "Relationship with the applicant" (please use our school's form).
9
Financial guarantor's account balance certificate
Original document
※Please contact us if your financial guarantor is not your parent.
10
Other documents
Family registry, notarial certificate proving kinship, certificate of tax payment (only for those who pay taxes), certificate of employment and income, certified copy of corporate registration (only if the guarantor is a company executive), copy of ID card (copy of applicant's and guarantor's ID card; notarization required).
Contact Information
Address

〒064-0811
Famil Nakajima Kouen 2F,
Minami 11-jo Nishi 1-3-17, Chuo-ku, Sapporo, Hokkaido, Japan
TEL

+81(0)11-563-1777

Email
Company Profile
Corporate name

Sapporo Language Center Co.,LTD.
President and Representative Director

Yoshio Sato
Established

October 2001
Please feel free to contact us about enrollment and other inquiries
Contact form